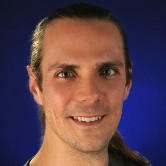 Marc is the project lead and founder of translate5 and the CEO and owner of MittagQI, the lead development company behind translate5.
Marc is passionate about working with others to develop software in a community. He feels it is essential that users be able to change any aspect of a software package that they need to -they should actually own the code. This means they can use and expand the software in the way that is most useful to them. The software serves the needs of the user – not the user the needs of the software provider.
Marc created translate5 with the aim of bringing the idea of free software to the language industry: developing software from the language industry, for the language industry.
Before he became a software developer, Marc studied comparative and systematic religious sciences, philosophy and education in Marburg and Tübingen, Germany. During his studies he started working in web development at Sturz Group.
After graduation, he was in charge of Sturz Group's websites and online magazines, whose profile he increased considerably in a very short period of time with the help of good search engine optimization. Subsequently, at transline Deutschland (part of Sturz Group), he began optimizing and supporting translation preparation and post-processing with the help of various technological developments. In 2005, he introduced Across for the use of key accounts and, from 2006 onwards, was in charge of IT in the translation division, responsible for "system integration and development". From 2006 to 2009, he initiated and was in charge of the development of transAct, a software package for automating the translation processes around Across and SDL Trados.
In 2009, Marc Mittag founded his company "MittagQI Quality Informatics", which has since helped shape the development of the translation industry with innovative solutions, particularly for translation service providers. MittagQI develops portals and interfaces for the translation industry, and published the first version of "translate5" in 2012. Since then, translate5 has become a fully fledged community-based translation tool, based on a crowdfunding launched by Marc.
Today, translate5 is the main focus of MittagQI and of Marc, but they are both still developing other innovative solutions for their partners in the language industry.
Outside of his job, Marc Mittag is the father of three children, who are very important to him. In addition, he teaches "Yoga for business", drawing on his own background practising yoga and meditation daily for the past 23 years.